BUILDING YOUR BEST MBA APPLICATION
Get free access to all of the MBA Application free resources below.
Decoding the HBS Interview
at 10:00 am ET  |  presented by mbaMission
Your Harvard Business School (HBS) application is in – congratulations! Now, the waiting game for the interview invitation begins. Be patient, but also be ready. Predicting exactly what questions you will be asked in your HBS interview is impossible, given the dynamic nature of the meeting and the school's individualized approach, but this does not mean you cannot prepare to navigate the interaction effectively and increase your chances of leaving your desired impression. Join us for our new "Decoding the HBS Interview" Workshop, hosted by mbaMission HBS Interviewer in Residence Devi Vallabhaneni (HBS Class of 1997, former HBS Admissions Board Candidate Interviewer). In this 60-minute workshop, you will learn: What makes the HBS interview so different from all the other business school interviews; The philosophy behind the HBS approach; How to prepare for the interview. Coming out of the session, you will have a much better sense of what to expect in your HBS interview and how to prepare for it so you can approach your interview with competence and confidence.
Preparing a Standout EMBA Application
AT 8:00 pm ET  |  presented by mbaMission
Description:  Applying to business school in a few weeks? Worried you won't have enough time to complete your applications? During this FREE webinar, an experienced senior consultant will review practical ways of making the most of the time you still have to complete your applications.
TRY FREE MBA APPLICATION RESOURCES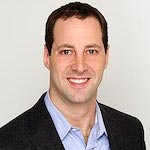 Jeremy Shinewald
Founder/President
A graduate of the University of Virginia's Darden School of Business and author of The Complete Start-to-Finish MBA Admissions Guide, Jeremy is among the longest tenured and highest regarded professionals in business school admissions.
Kaplan Test Prep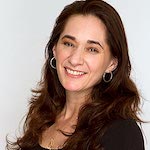 Jessica Shklar
Managing Director
Jessica's understanding of and skill at approaching the MBA application first revealed itself when Jessica was accepted to every business school to which she applied. She ultimately chose to pursue her degree at Harvard Business School and graduated with distinction (among the top 10% of her class). With more than 165 five-star reviews on GMAT Club, she is the top-rated admissions consultant in the business.
Kaplan Test Prep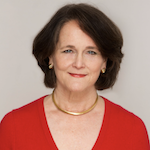 Katharine Lewis
Managing Director
Spending several years reading and evaluating MBA applications for the Stanford Graduate School of Business inspired Katharine Lewis to coach business school applicants. She has since earned more than 140 five-star reviews on GMAT Club, making her one of the top-rated admissions consultants in the industry.
Kaplan Test Prep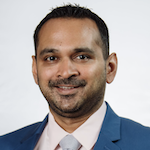 Harshad Mali
Senior Consultant
Harshad holds an MBA from the University of Chicago Booth School of Business, a BE in mechanical engineering from the Government College of Engineering in Aurangabad, India, and an ME in mechanical and aerospace engineering from the Illinois Institute of Technology. After a successful career as both an engineer and an entrepreneur, he is now consistently praised for his straight talk and critical eye as an admissions advisor.
Kaplan Test Prep
Start getting answers to all your MBA application and admissions questions by taking advantage of a free 30-minute consultation with an expert from mbaMission's team of consultants. No matter where you are in the application process, they can provide you with actionable feedback that will help you improve your MBA application.