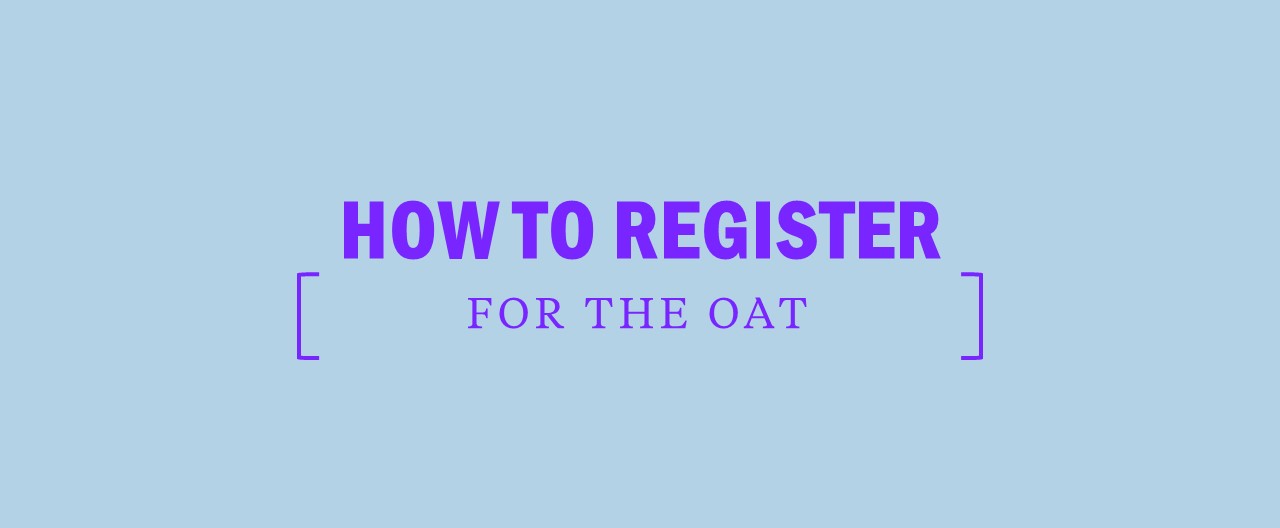 The OAT is a computer-based test offered year-round. You should take the OAT after completing the prerequisite coursework including classes in biology, general chemistry, organic chemistry, and physics. If plan to take the OAT, you should register online at least 6-8 weeks prior to your desired test date to ensure proper accommodation at a Prometric Testing site. The fee for taking the OAT is $465.
[ RELATED: OAT Study Tips and FAQs ]
The OAT is conducted by the Association of Schools and Colleges of Optometry (ASCO) and administered by the American Dental Association (ADA). The OAT is administered year-round at test centers operated by Prometric. The official OAT website is found at ada.org/oat and is where you begin the process of registering for the OAT. You will also find the OAT Guide and a PDF of Frequently Asked Questions as well as many other resources for OAT test takers.
All 20 optometry schools in the United States, as well as the Interamerican University of Puerto Rico and the University of Waterloo in Canada, require applicants to have taken the OAT. You may submit an electronic application at ada.org using a credit card. To request a paper application, call 1-800-232-2159.
After your application and fee are processed, you will receive instructions to contact Prometric (prometric.com) to arrange a date, time, and location for your test. Plan to register several weeks in advance of when you want to take the test so you can arrange the best time and location. Any corrections to your application must be completed at least two weeks prior to your test date, and rescheduling your test incurs a rescheduling fee that varies according to the advance notice you provide.
The Optometry Admissions Test (OAT) is a component of a complete application for admission to most optometry schools in the United States and Canada. The American Dental Association (ADA) Department of Testing Services administers the OAT at Prometric Test Centers on behalf of the Association of Schools of Colleges of Optometry (ASCO) as part of the application process for optometry school. Scores earned by examinees are an important part of the optometry school admissions process because they provide a common factor for schools to use in comparing applications for admission. Kaplan's program is designed to launch you along the path to your career in optometry by helping you achieve the best score possible on the OAT.
The OAT is likely different from any other test you have encountered in your academic career. It is unlike the knowledge-based exams common in high schools and colleges that emphasize memorizing information; optometry schools can assess your academic prowess by looking at your transcript instead. The OAT is not even like other standardized tests that focus on proving your general skills.
Optometry schools use OAT scores to assess whether you possess the foundation upon which to build a successful optometry career. Though you certainly need to know the content to do well, the focus is on thought processes. The OAT emphasizes reasoning, critical thinking, reading comprehension, data analysis, and problem-solving skills.
The OAT's power comes from its use as an indicator of your abilities: Good scores can open up many opportunities for you. Your power comes from preparation and mindset. Scores earned by examinees are an important part of the optometry school admissions process because they provide a common factor for schools to use in comparing applications for admission. The key to OAT success is knowing what you are up against. Knowing the philosophy behind the test, reviewing the sections one by one, attempting sample questions, mastering methods for each section, and understanding what the test makers really want can help you succeed on the OAT.
The OAT should be viewed as an opportunity to show optometry schools who you are and what you can do, just like any other part of your application. Take control of your OAT experience.
The OAT is administered exclusively on the computer and can be taken almost any day of the year. To check in for your testing session, you will need your admission ticket (emailed to you as confirmation of your registration) and two forms of valid, nonexpired identification with signature, one of which must be government-issued and contain a photograph of you, such as a driver's license, passport, state ID, or military ID.
The first and last names on your admission ticket must match your personal IDs exactly; however, IDs with only middle initial or with no middle name included will be accepted. At the testing center, additional security procedures such as photos or digital fingerprints may be taken to confirm and record your identity.
During the test, time is kept via a countdown timer in the corner of the screen. You will not be allowed to wear a watch and may not have access to a clock. One 15-minute rest break is scheduled for the middle of the test. You may take additional breaks with the permission of the proctor, but the test timer will continue running, and you will lose that time. Even if you are not at the computer, the test will continue to run itself, and successive sections will start automatically if time for the previous section has elapsed.
An on-screen periodic table is provided for only the Survey of Natural Sciences section, and an on-screen calculator is provided for only the Quantitative Reasoning section. The testing center provides a noteboard and marker to use for taking notes and writing out calculations. If you need to replace your noteboard or marker, you may ask the proctor for a new set any time during the test (although if this is during a section, your time will continue to elapse). You will not be allowed to bring your own calculator, writing utensils, or paper.
[ NEXT: All About Optometry Specializations ]
https://wpapp.kaptest.com/study/wp-content/uploads/2019/07/How-to-register-for-the-optometry-admissions-test.jpg
528
1280
admin
http://wpapp.kaptest.com/wp-content/uploads/2020/09/kaplan_logo_purple_726-4.png
admin
2022-01-24 10:50:52
2022-01-24 17:03:35
How to Register for the OAT