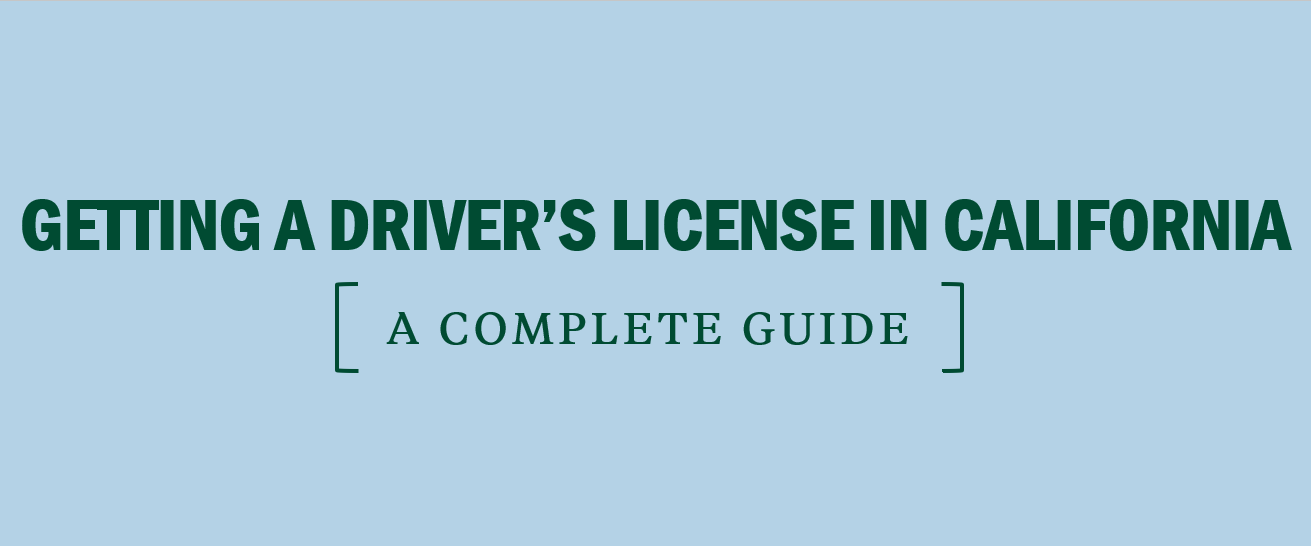 Getting your California driver's license is a big step towards independence and adulthood. And though the path to an unrestricted California driver's license might seem like a long and complicated one, we're here to help you figure out the qualifications for a learner's permit, how to land a provisional license, and everything in between.
[ Read Next: SAT vs. ACT: Which Test Should You Take? ]
Qualifications for a Driving Permit: Written Test
First, you have to be at least 15 and a half years old. If you're over 17 and a half, you can skip driver's ed and go straight to the permit test! But if you're between the ages of 15 and a half and 17 and a half, you'll need to take a driver's education course before you can take the permit test. These courses have to include at least 25 hours of classroom instruction, and are available either through your school or through California-certified driver's ed companies.
The permit test is a 46-question multiple choice test taken from the California DMV handbook. Check out the handbook here and take a practice test to prepare! Once you're ready to take the test, head down to the DMV with the following things:
A completed original Form DL 44 (Driver's License Application)

Proof of your full name, age, and SSN

Proof of legal California/US residency

Certificate of completion of driver's ed

A parent/guardian to sign paperwork

$35 for fees
You have to get 38 of the 46 questions on the permit test right to pass. If you don't pass, you can retake the test twice–but you have to wait at least 7 days before you can try again. You'll also have to pass a vision test. If you pass these, it means that you know the rules of driving, but still need the practical skills. That's where your behind-the-wheel training comes in.
Qualifications for a Driving Permit: Driving Hours
Once you finish the driver's education and pass the permit test, you can start your behind-the-wheel training. California requires that you drive for 50 hours, 10 of which must be at night, with an adult who is 25 or older.
In addition to these 50 hours, you have to drive for at least 6 hours with a certified driving instructor. You can either do this through your school, if driver's ed is offered, or through a California-certified driver's education course. Some driver's education courses that provide classroom instruction to help you prepare for the permit test also include behind-the-wheel training, but with some other companies you'll need to arrange for behind-the-wheel training separately. Keep in mind that you'll need to keep track of all the hours you drive and have a parent sign off on them before you can get your driver's license.
Once you're 16 years old and have had your learner's permit for at least 6 months, you're eligible to take the DMV road test. Go to the California DMV website to schedule your road test. Bring the following things to the DMV when you go to take your road test:
Your learner's permit

Proof of vehicle registration and insurance (for the vehicle you'll be taking the driving test in)

Parent/guardian
The road test will last about 20 minutes and will cover all the driving basics, including:
Left and right turns

Stops at intersections (controlled and uncontrolled)

Backing up along a straight line

Lane changes
If you pass the road test, you'll get your provisional license! That means you can drive, but with a couple caveats. Until you turn 18 or have had your provisional license for one year:
You can't drive between 11:00 pm and 5:00 am

You can't have any passengers under 20 years old in your car, unless you're also with a licensed driver of 25 or older
Exceptions to these rules include emergencies and family, school, or work necessities. After a year of having your provisional license (or your 18th birthday), these restrictions fall off and you're free to drive whenever and with whomever you want. Best of luck on your path to getting your full unrestricted California driver's license!
https://wpapp.kaptest.com/study/wp-content/uploads/California-DL_featured-image.png
546
1311
admin
http://wpapp.kaptest.com/wp-content/uploads/2020/09/kaplan_logo_purple_726-4.png
admin
2023-02-24 13:27:00
2023-03-01 01:42:16
How to Get a Driver's License in California