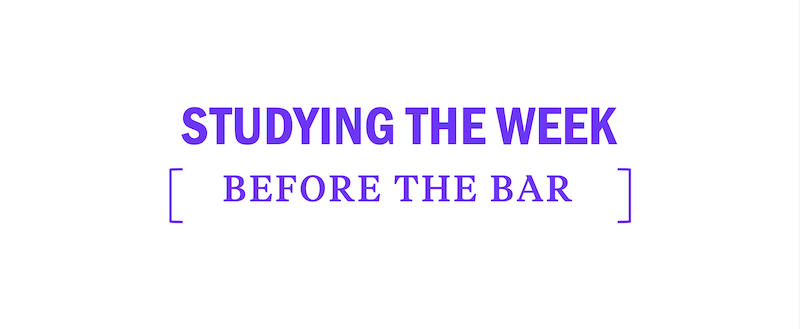 In the last 10 days before the bar exam, you are going to be spending your time reviewing, practicing, and memorizing. At this point if you've done the work in your prep course, you know more of the law than you realize. Try to stay calm. Stressing out for more than 10 minutes is unproductive. If you feel nervous allow yourself 10 minutes to be nervous, then refocus and go back to studying. Studying will help you pass the exam, freaking out will not.
[ RELATED READING: Getting Mentally Prepared for the Bar Exam ]
The last 10 days is when all of your hard work during the summer or winter comes to fruition. Kaplan provides you with a precise plan to follow during those last 10 days before the bar exam based on how you have done on practice questions and exams. The adaptive syllabus will make your strengths stronger while still remediating your weaknesses.
Let's look at some general advise and tips for the countdown to test day:
Start the exam with confidence.  Take the exam with confidence.  Finish the exam with confidence!
[ KEEP STUDYING: UBE Passing Scores by State ]
https://wpapp.kaptest.com/study/wp-content/uploads/2021/05/study-guide-week-before-bar-exam.png
329
800
admin
http://wpapp.kaptest.com/wp-content/uploads/2020/09/kaplan_logo_purple_726-4.png
admin
2023-01-24 16:25:11
2023-01-24 22:28:52
The Week Before the Bar Exam: Top Tips