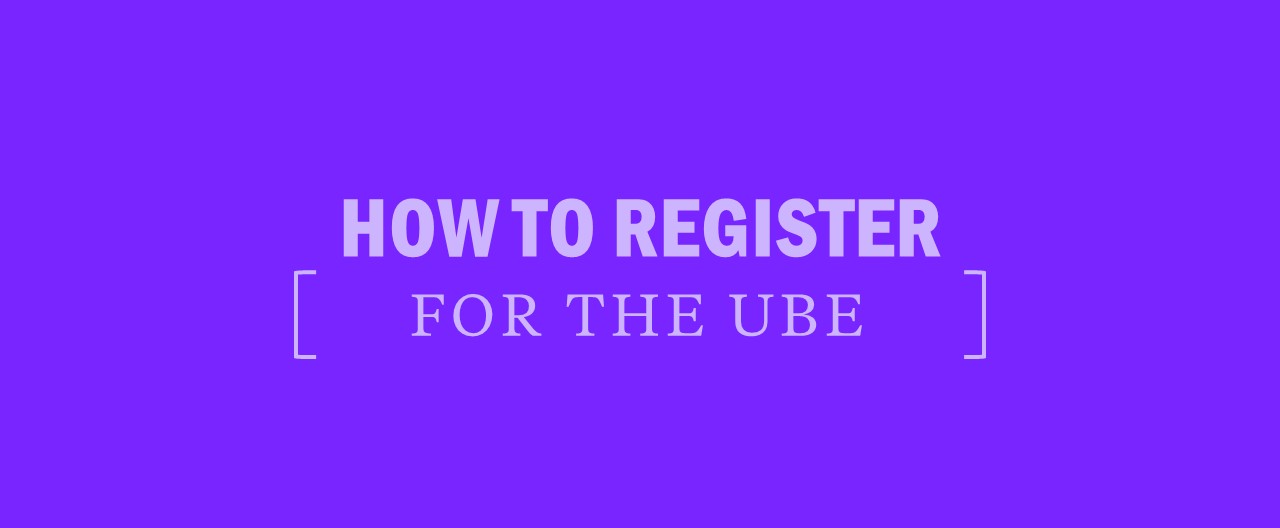 The UBE (Uniform Bar Exam) is a transferable standardized bar exam administered by the National Conference of Bar Examiners (NCBE). The test is comprised of three parts: The Multistate Essay Examination (MEE), two Multistate Performance Test (MPT) tasks, and the Multistate Bar Examination (MBE). 
UBE scores can be transferred to other jurisdictions where the UBE has been adopted, as long as all sections of the UBE were taken in the same UBE administration. All jurisdictions except the following accept the UBE:
California

Florida
Georgia

Guam

Indiana

Kentucky

Louisiana

Michigan

Mississippi

Nevada

Northern Mariana Islands

Oklahoma

Palau

Pennsylvania

Puerto Rico 

South Dakota

Virginia

Wisconsin
Who is eligible to take the UBE?
Each jurisdiction sets its own standards of eligibility for bar applicants. Some permit only J.D. or LL.B. graduates of American Bar Association (ABA)-Approved law schools to sit for the UBE, while others accept any domestic or foreign law degree when combined with a certain number of years practicing law in another jurisdiction, bar admission in another state, or a number of hours at an ABA-approved law school. 
How do I register for the UBE?
The UBE is administered over a two-day period in February and July each year. Applicants take the MEE and MPT on the last Tuesday of the month, followed by the MBE on Wednesday.
Once you know when you want to take the UBE, complete the following two steps of UBE registration:
Select your jurisdiction and the dates on which you'd like to test. 
The UBE registration fee and deadline is dependent upon the jurisdiction you've selected; refer to the information provided by the NCBE for more information on your jurisdiction's test registration policies.
Requested accommodations on the UBE are handled at the jurisdiction level. Contact your jurisdiction if you require testing accommodations. 

The UBE is scored out of a possible 400 points, with the MBE weighted 50%, the MEE 30%, and the MPT 20%. Different jurisdictions
have different minimum score requirements
. That means that while your score may not be high enough to practice law in one jurisdiction, it might be high enough to practice in another. The lowest minimum UBE score requirement is 260 (Alabama, Minnesota, Missouri, New Mexico, North Dakota) and the highest is 280 (Alaska). Some jurisdictions place a limit on the number of times an applicant can attempt to pass the UBE while others do not. 
Note that neither the UBE nor jurisdiction-specific bar exams automatically qualify a bar applicant to practice law. Each jurisdiction sets its own standards for who will be permitted to practice law, and additional requirements may include a separate test with jurisdiction-specific content, a character examination, or other prerequisites.
NCBE automatically sends your score to the jurisdiction in which you've taken the UBE. Depending on your jurisdiction, you may get your score back automatically or you may need to request an unofficial score report in order to learn your score. Keep in mind that it will take several months to get your UBE score back, and it's common to start conditional work at a law firm before you're officially admitted to the bar. 
[ Keep Reading: UBE Passing Scores State by State ]
https://wpapp.kaptest.com/study/wp-content/uploads/2020/01/How-to-register-for-the-uniform-bar-exam.jpg
528
1280
admin
http://wpapp.kaptest.com/wp-content/uploads/2020/09/kaplan_logo_purple_726-4.png
admin
2022-01-24 10:30:53
2022-01-24 16:47:03
How to Register for the UBE®