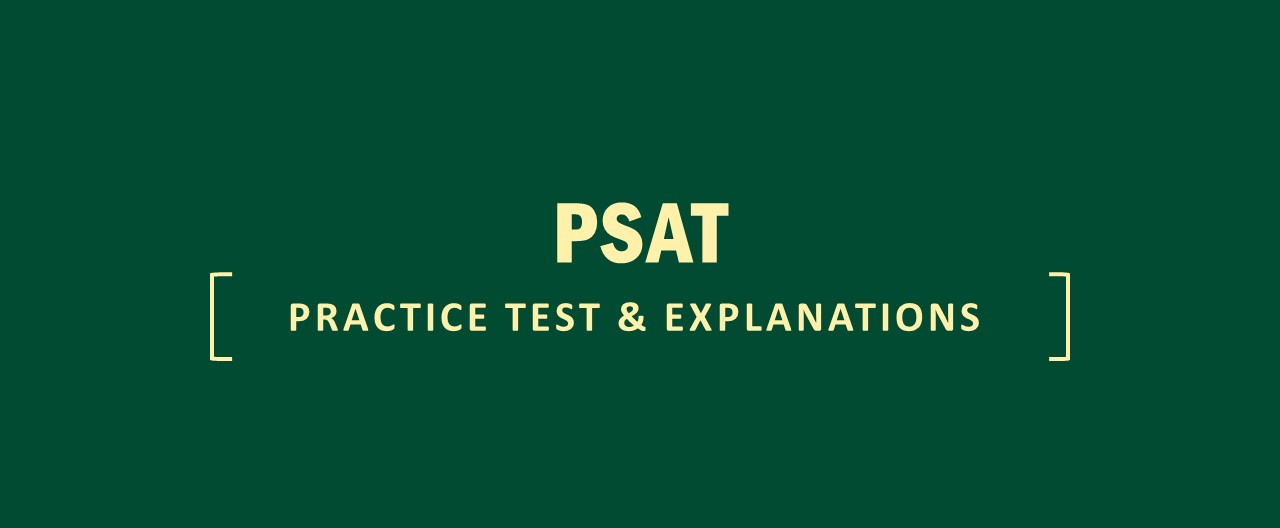 Taking a PSAT practice test is one of the most important parts of your preparation for the PSAT. In the weeks before the test, you should set aside about 3 hours to take a PSAT practice test. In addition, you'll want 2-3 hours minimum to review your performance, and use answers and explanations to target your weaknesses before test day.
Here's how you can take a free full-length practice test and get access to Kaplan's expert answers and explanations as part of our free PSAT Prep Live study plan.
Taking a Full-Length PSAT Practice Test
Download and take the practice test. Access the official College Board PSAT 10 Practice Test #1 
Access the interactive answer grid. Click here to get your score, including full answers and explanations
Enter your answers. Be sure to carefully transfer your answers to the correct row. Click or tap a bubble to select a multiple-choice answer. To change your answer, simply click or tap your new choice. To enter a numeric answer, enter your answer in the text input field.
Submit. When you have entered all answers, click "Submit answers" at the bottom of the answer sheet to get your score and review your results and full explanations.
Reviewing Your Practice Test
Most students take a practice test, receive their score, and stop there. However, to get the most value out of your PSAT practice test, you will want to spend at least 2-3 hours reviewing the answers and explanations. Here's what you should do:
https://wpapp.kaptest.com/study/wp-content/uploads/2019/09/PSAT-Practice-Test-and-Explanations.jpg
528
1280
admin
http://wpapp.kaptest.com/wp-content/uploads/2020/09/kaplan_logo_purple_726-4.png
admin
2021-10-11 16:09:00
2021-10-12 20:53:24
PSAT Official Practice Test and Explanations